Emma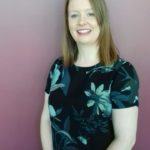 was voted the winner of the Energy Zone in November 2017. Here she writes about using her prize money to help produce the social media based competition and public engagement project Ireland's Next Top Biofuel.
If you'd like the chance to win funding for your own public engagement work, apply for the next I'm a Scientist, Get me out of here: imascientist.ie/scientist-apply.
---
I won I'm a Scientist in November 2017, and used the prize money to support a colleague to pursue a Science Communication Project. The money was used to help Aoife Long produce Ireland's Next Top Biofuel, to be shared on social media throughout Engineers Week 2018. The series showcased the work of the Biofuels and Bioenergy research group in UCC, and also the researchers conducting the work.
The format was based on successful and popular TV shows such as America's Next Top Model, the X-Factor and Dancing with the Stars.
Ireland's Next Top Biofuel borrowed this format to present the various feedstocks for producing renewable methane in Ireland and compare them on different criteria for each episode, such as Technology Readiness Level (TRL), greenhouse gas emissions and resource availability. One feedstock is eliminated in each episode until finally a winner is crowned.
The aim of the series is to engage an audience who would not necessarily seek out scientific information, to inform them of some of the proposed technology options for a transition towards a more sustainable energy sector.
The I'm a Scientist prize money was used to pay for audiovisual and editing services and also props for filming. The episodes can all be viewed on Youtube.